Le Giacche Verdi Bronte sono Organizzazione di Ospitalità per i giovani internazionali che vogliono prestare il loro aiuto e mettere a disposizione della Sicilia la propria motivazione e le proprie conoscenze. In particolare, ospitiamo volontari internazionali tramite il programma European Solidarity Corps (EVS) e studenti delle Università europee tramite il programma Erasmus, affinché possano svolgere un semestre pratico o elaborare la propria tesi o studio universitario in Sicilia.
Se sei interessato/a scrivici a info@giaccheverdibronte.it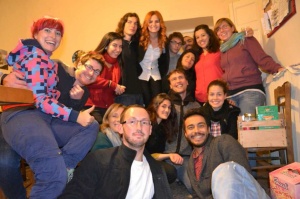 The European Voluntary Service (EVS) offers young people between 18 and 30 years an intercultural non-formal learning and promote their social inclusion through participation in various activities.
These young people can perform voluntary work in a country program in or outside Europe. For a period of 2 to 12 months they work as "European volunteers" in local projects in various sectors or areas of intervention: Culture, youth , sports, social care, cultural heritage, arts , leisure, civil protection, environment, development cooperation, etc. Excluded are high-risk interventions immediate after a crisis situation (for example humanitarian assistance, disaster relief , etc.). The project uses the principles and methods of "non-formal" learning. Through this experience, young people have the opportunity to get into contact with new cultures. In addition, they can acquire new skills and abilities for their personal and professional education. Read more: Agenzia Nazionale Giovani (italian)
IMPORTANT: Read the Vademecum of Giacche Verdi Bronte Volunteers by clicking HERE.
To become an European Volunteer you only have to prepare the following steps:
Select a destination and an european project
Fill out the application form and attach a motivation letter and your CV in English
Send it to the selected association
For further information or assistance please contact us!
.
.
Reviews from our former volunteers: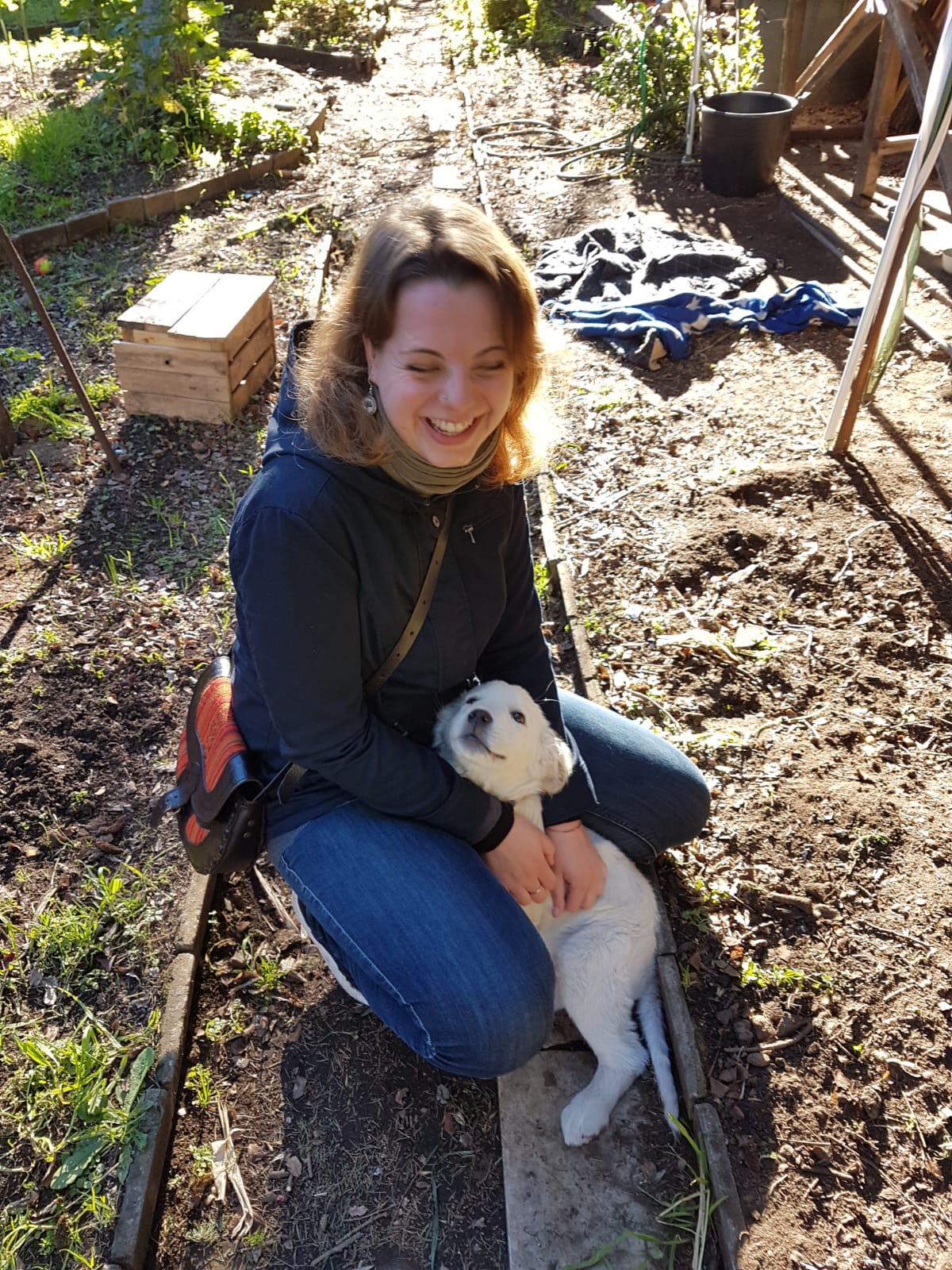 Susanne Schmitt
During my EVS in Sicily I was able to meet wonderful people, I got to know unique nature and experience nature conservation from a new perspective. While the five months with Giacche Verdi Bronte, I learned a lot about his important work. No matter if we planted trees or learned a lot with the children in the "Boschi per la Biosfera" project, there was always something new to discover. I'm happy to be part of this team and a part of me will always be there. I hope that many volunteers will continue to support Giacche Verdi Bronte in the future and that the biosphere reserve will soon become a reality.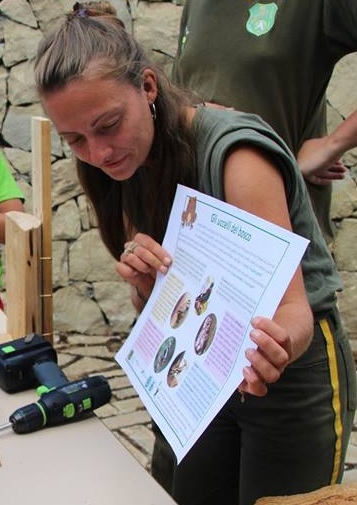 Julia Ebert
My year at Giacche Verdi was irreplaceable and beautiful. I have learned so much about me, about Italy, respectively Sicily and about life, learned from Giacche Verdi, but also by the Sicilians themselves. After one year of daily living together you will grow the Giacche Verdi family literally to your heart and your job here isn't just a job, but a real life task, on the one hand because it is generally a large importance in the overall context, but also on the other side, because you not only spends his working time, but also his free time with his 'colleagues'. That makes this experience to a very special one, since one comes still much closer to humans than on a normal job in Germany. Volunteering helps you to grow privately and professionally and I will never forget my year here with Giacche Verdi Bronte. I am very grateful for everything I have been taught and for my relation with Gino, Stefanie, Andrea and Lidia. A time I will never miss again want to….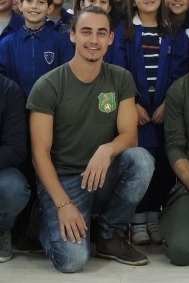 Viktor Kurz
My voluntary service with the Bronte Green Jackets was the most profound experience I have ever had. I have been in Bronte for 15 months in all, with so many wonderful people in a rich and fascinating culture. Bronte is a lively and lovely village, and soon became my second home. I am incredibly happy to have found so many friends there, and to have become part of the Bronte Green Jackets family. The "Clean Rivers", "Clean Beaches", "1000 Seeds" and "Biosphere Woods" projects that we did together were interesting, fun and challenging and I am very proud to have done my part in these beautiful projects. I'm sure I'll never forget my time in Sicily, I had a lot of fun and will undoubtedly come back often to visit you. I would like to thank Gino, Stefanie, Andrea, Lidia and all the Green Jackets for making this beautiful period possible.
Marie Spallek
With the Bronte Green Jackets I have lived a year full of fantastic experiences. I got to know a new culture, a new language and a lot of cute children, the beautiful and particular nature of Sicily and I learned a lot. From the bottom of my heart I thank the Green Jackets and the Manfred-Hermsen-Stiftung Foundation who do a great job protecting nature and the environment, I thank Gino, Stefanie, Andrea, Lidia and Ilkay who all together welcomed me in this beautiful country between Etna and Nebrodi and made me live this wonderful experience! Thank you very much! I can't wait to come back and visit you!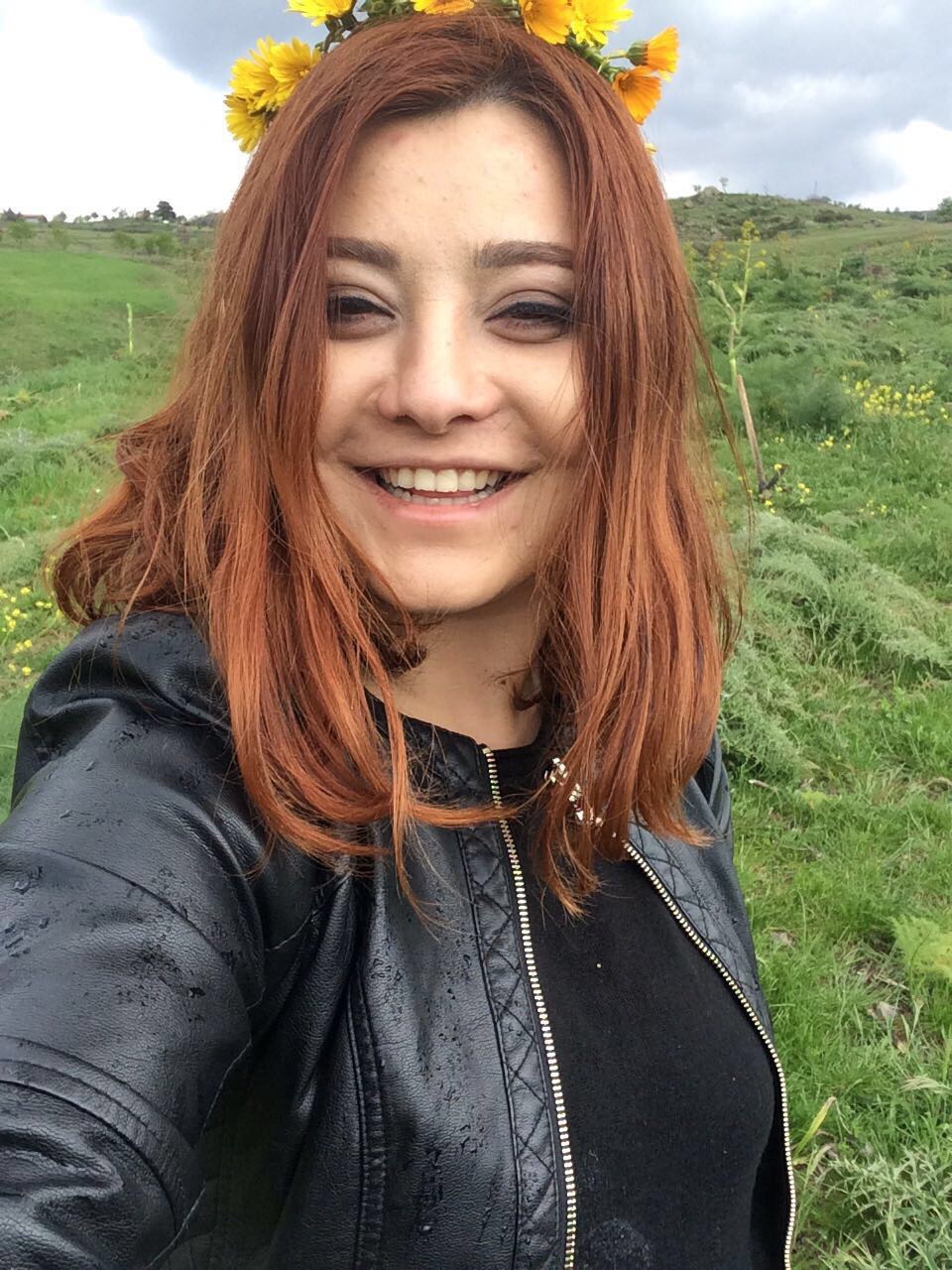 Sedanur Cozar
It's hard to describe the three months I spent in Bronte. They were three months of volunteering in the Bronte Green Jackets very intense. I have learned a lot and made many experiences and I have always lived everything with the awareness that these days would be unique and unrepeatable. I didn't think at first, but returning to Turkey will be really difficult! I painted the river stones for the "Clean Rivers" and "Clean Beaches" projects and I always felt at home and an integral part of the Green Jackets, sharing my days with the other volunteers and with the managers Gino, Andrea, Lidia and Mentor Ilkay. I have not only found many fantastic things to do in my volunteering period, but also friends and a second family. I will never forget this experience. The Bronte Green Jackets give hope to see a better world and I'm sure they will continue to protect nature relentlessly!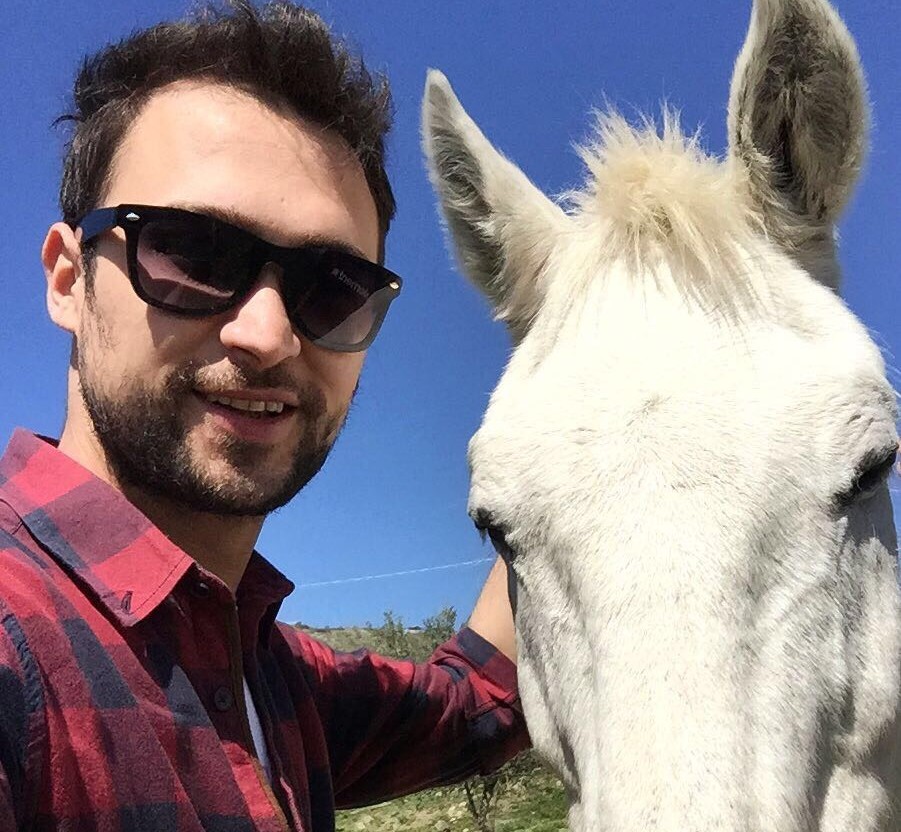 Mehmet Ibrahim Ozkan
During my volunteering period I learned Italian, made friends and got to know new cultures,
especially the Italian one. I really enjoyed working with the Bronte Green Jackets and President Gino Montagno has always supported me and made me know a lot about horses and nature. The mentor Ilkay has always helped me and Andrea has always been kind and helpful. I participated in the environmental education project Fiumi Puliti and seeing the children happy for what we do made me very happy and proud of our activities. I will miss Italy!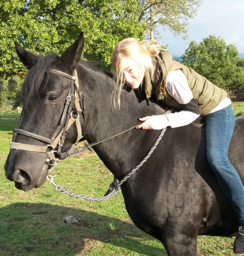 Madlin Brümmel
For me the issue of voluntary work is very interesting and a great combination of my interests. Such as the work at the "Bosco Brignolo". It allows me the participation from a theoretical and also from a creative point of view and the work at the Bosco Brignolo has therefore become my main task. I presented several ideas to Gino and I could start directly with another volunteer (Lykke Heine) to create a sculpture out of waste with the intention of bringing the issue to the attention of the local population.
Moreover, we have had sometimes the opportunity to work with horses of Gino at Giacche Verdi, which was a great experience for me. [ … ]
In my time here, I also made the acquaintance of many very friendly locals, this will certainly make the stay more enjoyable, allowing to learn more about the country and the culture. Sicily is for me a very beautiful island and every day I'm impressed by the landscapes. I feel very well here, and I'm very happy that I've been granted this possibility. I hope to learn even more about the island and that my work as a volunteer will be help- and usefull.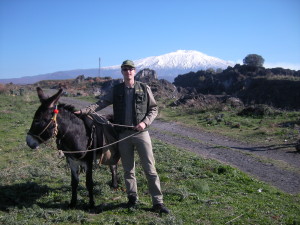 Tilo Weber
Already during my first week I was actively integrated in the "Clean Rivers" project. Although I felt a little insecure due to my initial low italian level, I was always supported and motivated by the members of Giacche Verdi and the other volunteers. Thus, it turned out to be a joy rather than a burden.
Through collaboration with forestry experts (Dr. Salvatore Vinciguerra, Dr. Sebastiano Cullotta and Prof. Giovanni Spampinato) at the project on Mount Egitto I could receive real insights into this kind of labour. The appointments with the local mayors and representatives of the park to present the project of the biosphere reserve have been very helpful as well to experience the Sicilian mentality regarding policy decisions. Thus, my initially very abstract ideas about the daily work of an environmental organization have been filled with content and life.
I'm particularly fascinated about the project of the common toad (Bufo bufo), since I could draft out a concept for this project from the very beginning, allowing me to experience all the possibilities and difficulties during the realization of a project of this magnitude. […]
In summary, I am very happy to be here and grateful for each new day I can spend with Giacche Verdi here in Bronte.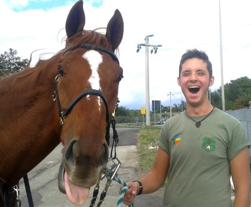 Flavio Salomone
Il mio volontariato qui a Bronte è già trascorso per metà, e posso tranquillamente dire che fa parte della top 5 delle "migliori decisioni della mia vita". Durante i 7 mesi qua mi sono sviluppato in tanti modi diversi. Soprattutto il vivere e lavorare con gli altri volontari (di tante culture diverse) mi ha insegnato molto riguardo al rapportarsi con tante persone diverse. Attraverso lo SVE ho imparato come risolvere meglio i conflitti, che posso avere con altre persone, attraverso la comunicazione. Grazie ai vari punti di vista, che mi si sono aperti tramite il contatto con diverse culture, riesco a prendere meglio le distanze coi problemi con le altre persone. Sono cambiato soprattutto in rapporto al mio comportamento. Mi sono fatto contagiare dal modo di fare molto rilassato e naturale dei siciliani, e mi sono allontanato dallo "stress berlinese da grande città". Sono diventato soprattutto molto più aperto rispetto alle altre persone e alle altre culture.
Il lavoro in Sicilia mi piace molto. Il clima lavorativo coi volontari e con gli altri lavoratori del luogo: Gino, Lidia, Ilkai, ecc.. è piacevolmente familiiare. Ciò che soprattutto ho imparato, è il lavoro manuale. Riparazioni in casa, all'auto, oppure l'installazione di filo spinato mi sono stati molto d'aiuto.
Riassumendo, la mia impressione fino ad ora è molto positiva.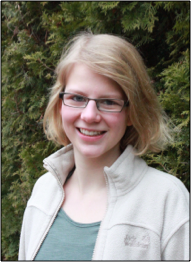 Lykke Heine
My life here is different than my life in Germany was, so first I had to settle in, but now it's awesome. I had done lots of fantastic experiences, which I will never forget. Furthermore, I can get to know the Sicilian environmental work: For example, another volunteer and I are doing a group for children every week at Bosco Brignolo and I am helping with a project for environmental education at schools. Also, I have met many nice people and got an impression of the Sicilian lifestyle. I am happy, that I can do this EVS with Giacche Verdi.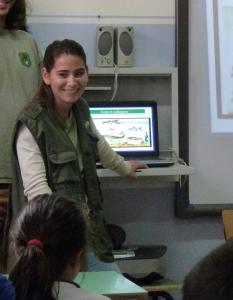 Ana María Velasco Trives
I'm doing my EVS in Bronte. Is a quiet place with all the facilities you could need. The people in the town are very open. We have a good group of friends with whom we can make excursions and practice Italian. […]
The first months we didn´t have too much work but now I started with a project in the school that is very interesting, since I always liked the topic of environmental education. Right now I think I'm covering both aspects that lead me to start this volunteering experience. First, to learn a new language, Italian, and improve my English. And secondly to learn something that allows me to work in the field that interests me.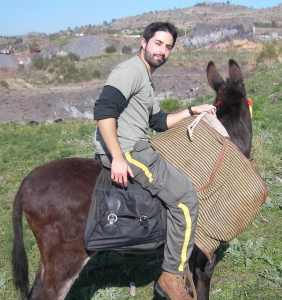 Miguel Torres García
My first three months here have been good, although with some low and highs. It always takes some time to adapt to a new life and to new people, but you have to overcome difficulties and look forward, since this is a great experience. Generally speaking, people from the town are nice and life is easy and simple. Living with my flat mates is good, they are really nice persons. My work is really manifold and related to the environment, such as environmental education with children, which I really like, since I think that respect for nature is important, and the sooner we start learning it the better. Also we work with environmental protection and conservation, like in the project to create a biosphere reserve, project in which I'm taking care about the cartography work. To present the project to the Unesco, we need many different maps of the area.
Anna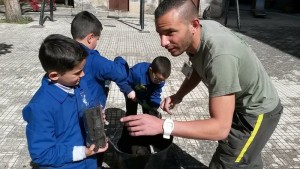 Lottfi Allal
I consider my EVS as the best time of my life, because I learned a lot about me and life in general. I have to thank "Giacche Verdi Bronte" for this experience.
They have always taken care of us and made us feel like being at home. Because of that I will never be able to thank them appropriately. Now I know that I have a second family on the other side of the Mediterranean."
Thanks a lot to: Gino Montagno, Lidia Marullo, Ilkay Poti, Stefanie Hermsen, Nino Montagno, Tobia Montagno, Elvira Leonardi, the boys and girls form Bronte as well as to the sicilian people. Thank you and see you soon!!
Hannah Oberlerchner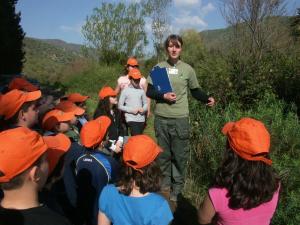 Io vorrei ringraziare la associazione Giacche Verdi Bronte, per realizzare lo mio SVE. Potevo sempre affidarmi al Capo della associazione Gino Montagno e alla secretaria Lidia Marullo. Vorrei anche ringraziare alla collaborante Elvira Leonardi, impiegata della Giacche Verdi Bronte, per le presentazioni che abbiamo fatto insieme ed a Stefanie Hermsen della Manfred-Hermsen-Stiftung che era sempre un grande aiuto alle escursioni di "fiumi puliti". Anche Zino Avellina, impiegato della Giacche Verdi Bronte, era un grande aiuto con il suo sapere delle piante commestibili. Mille grazie! Alla fine voglio anche ringraziare ai volontari per la collaborazione.
La cosa che mi è piaciuto mentre lo mio SVE è stato il clima famigliare. Dall'inizio mi sentivo molto bene e subitamente incluso nella struttura famigliare.
Personalmente posso consigliare lo SVE a tutti.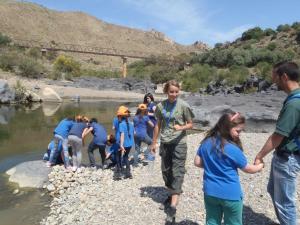 Jana Lesjak
Mille grazie per il bellissimo tempo in Sicilia. Entro lo mio SVE ho imparato tantissimo e ho fatto delle esperienze ricche che effetuano i miei comportamenti futuri. Lavorando con i bambini mi sono reso conto che ho un talento pedagogico. Quando ho scoperto di questa mia abilità ho scelto anche la mia aspirazione professionale, di diventare una professoressa in una scuola elementare. Io spero che tutti avrebbero la possibillità, la forza ed il coraggio di fare un anno di servizio volontario nell'estero. Perché è una bella chance di ampliare i propri orizzonti e ritaornare a casa aperto al mondo.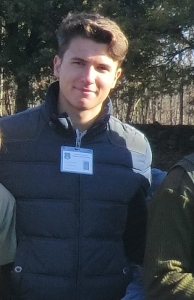 Gianluca Sica
……….alla fine Novembre cominciava il nuovo e grandioso progetto: La piantagione delle ghiande con i bambini. Siamo andati nelle scuole e abbiamo tenuto delle lezioni. Poi, all' inizio di Dicembre cominciavano le escursioni al bosco. Era una gioia grandissima trascorrere delle giornate con i bambini. Un progetto veramente bello, ed è sicuramente giusto cominciare con l'educazione ambientale dai più piccoli. Posso dire, che questi quattro mesi sono stati veramente grandiosi. Una esperienza di volontariato cosi nella vita ti fa crescere e scoprire abilità che prima non sapevi di avere. C'erano anche momenti pesanti, però soprattutto questi ti danno più forza e per affrontare problemi e trovare delle soluzioni. Non dimenticherò neanche un giorno di questo SVE a Bronte. Raccomando questo volontariato a tutti.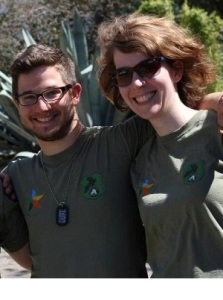 Dominik Rösch
………durante il volontariato ho scoperto tante capacità nuove e potevo sfruttare il tempo per provare nuove esperienze. Per il mio futuro è stato sicuramente utile, potevo essere responsabile per il successo dei vari progetti. Anche i lavori manuali erano una sfida, in questo sono cresciuto e adesso faccio cose che prima non mi pensavo di poter fare. Voglio ringraziare tutti coloro i quali hanno permesso a me e Katharina di vivere questa avventura unica. Ringrazio Stefanie Hermsen per la fiducia e che ci abbia permesso di venire in coppia. Un ringraziamento affettuoso a Gino Montagno per la sua pazienza e le possibilità che ho avuto a Bronte di fare questo SVE. Ringrazio anche tutti gli altri volontari per il tempo meraviglioso che abbiamo trascorso insieme e spero di rimanere in contatto.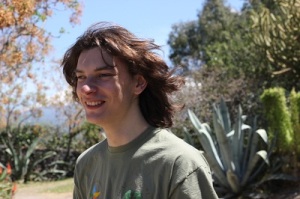 Adriano Cutello
……..nel progetto per la salvaguardia delle querce monumentali ho avuto la mia più grande e bella esperienza in Sicilia: quando c'era l' esperto Rainer Köpsell, ho avuto il compito di tradurre. È stata veramente una bella sfida. Ma in questa occasione Gino e gli altri mi conoscevano già. Se avessi saputo in anticipo, che sarebbero stati presenti i rappresentanti del Corpo Forestale, dell'Università Catania e altre personalità importanti insieme con la TV locale, sicuramente avrei rifiutato questo esperienza da traduttore! Ma mi sarei privato di questa significante esperienza. Gli ultimi mesi sono stati come i primi: Sono passati troppo velocemente! È stato un periodo bellissimo ho conosciuto tante persone e ho vissuto tante nuove e belle esperienze. Mi immergerei nuovamente in questo mix di culture e consiglierei a tutti di fare questa esperienza. Grazie alla Manfred-Hermsen-Stiftung per questa possibilità e Giacche Verdi Bronte per il sostegno ed il meraviglioso soggiorno con loro.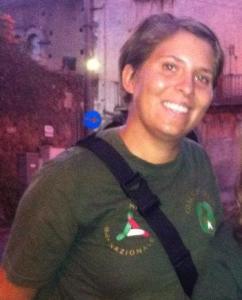 Anna Liedmann
……….una cosa non mancava mai nella nostra casa dei volontari: la noia. Durante l'anno dello SVE ho incontrato tante persone diverse di tante terre diverse. Sono felice di aver trovato tanti amici. Grazie alla varietà dei progetti potevo farmi un idea delle varie sfaccettature del settore ambientale e potevo capire che cosa mi piaceva e che cosa no. Grazie tanto per questo periodo fantastico!!!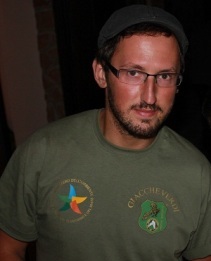 Tobias Fronk
……..con il senno del poi posso solo dire, che lo SVE in Sicilia è stato una esperienza mitica che non posso mai pentirmi di aver fatto e per questo ringrazio tutte le persone, che me ne hanno dato la possibilità. Non pensavo di poter superare la mia timidezza e la paura di parlare di fronte ai gruppi, sia piccoli che grandi, conosciuti o sconosciuti, in Italiano o in Tedesco. Questo è stato un piccolo passo ma molto importante e significativo per me. Poi penso pure che, grazie agli avvenimenti che si sono verificati, posso valutare meglio le mie forze e debolezze. Una valutazione sincera per la mia esperienza siciliana: I love my Sicily!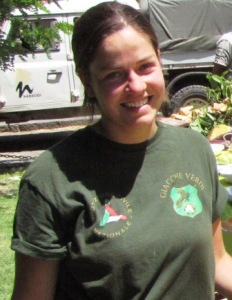 Ulrike Gentzen
…… grazie alla possibilità di essere coinvolta già dall'inizio in tutte le attività, ho potuto fare esperienze in tanti settori e ho capito come si svolge il lavoro di una associazione ambientale. I progetti mi hanno fatto capire, che una delle missioni più importanti è l'educazione ambientale e anche che, ogni tanto, i progetti sono lunghi e complicati per colpa della burocrazia. Ho potuto sfruttare e utilizzare le mie conoscenze del GIS e usufruire di un corso di GIS per due settimane, dove ho imparato tante cose nuove. Per il sostegno voglio ringraziare Stefanie Hermsen, Johannes Burmeister, Britta Dingeldein, Gino Montagno e Lidia Marullo. Un ringraziamento anche a tutti i volontari. Non posso fare a meno che pensare sempre al mio soggiorno in Sicilia.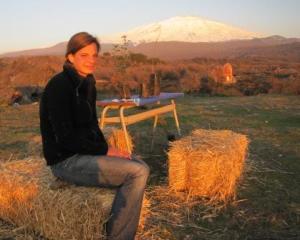 Britta Dingeldein
……… è difficile riassumere un periodo cosi lungo e con tante belle avventure, emozioni ed esperienze in poche parole. Potrei scrivere un libro sul mio soggiorno in Sicilia. Forse lo farò qualche volta. Per me questi 18 mesi trascorsi in Sicilia sono stati una grande richezza. Dopo questo periodo mi sento quasi una Siciliana e non voglio partire più. Il lavoro mi è piaciuto tanto e mi ha fatto crescere.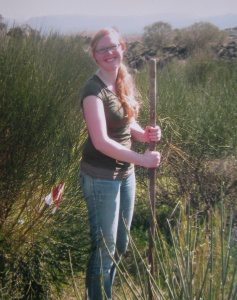 Tina Assmann
……… anche se ci sono stati alcuni momenti difficili ha prevalso il sentimento sono felice e contenta di vere avuto la possibilità di vivere questa esperienza. Non sono sicura se il volontariato alle Giacche Verdi mi sia servito per la mia professione ma per il mio sviluppo personale sicuramente.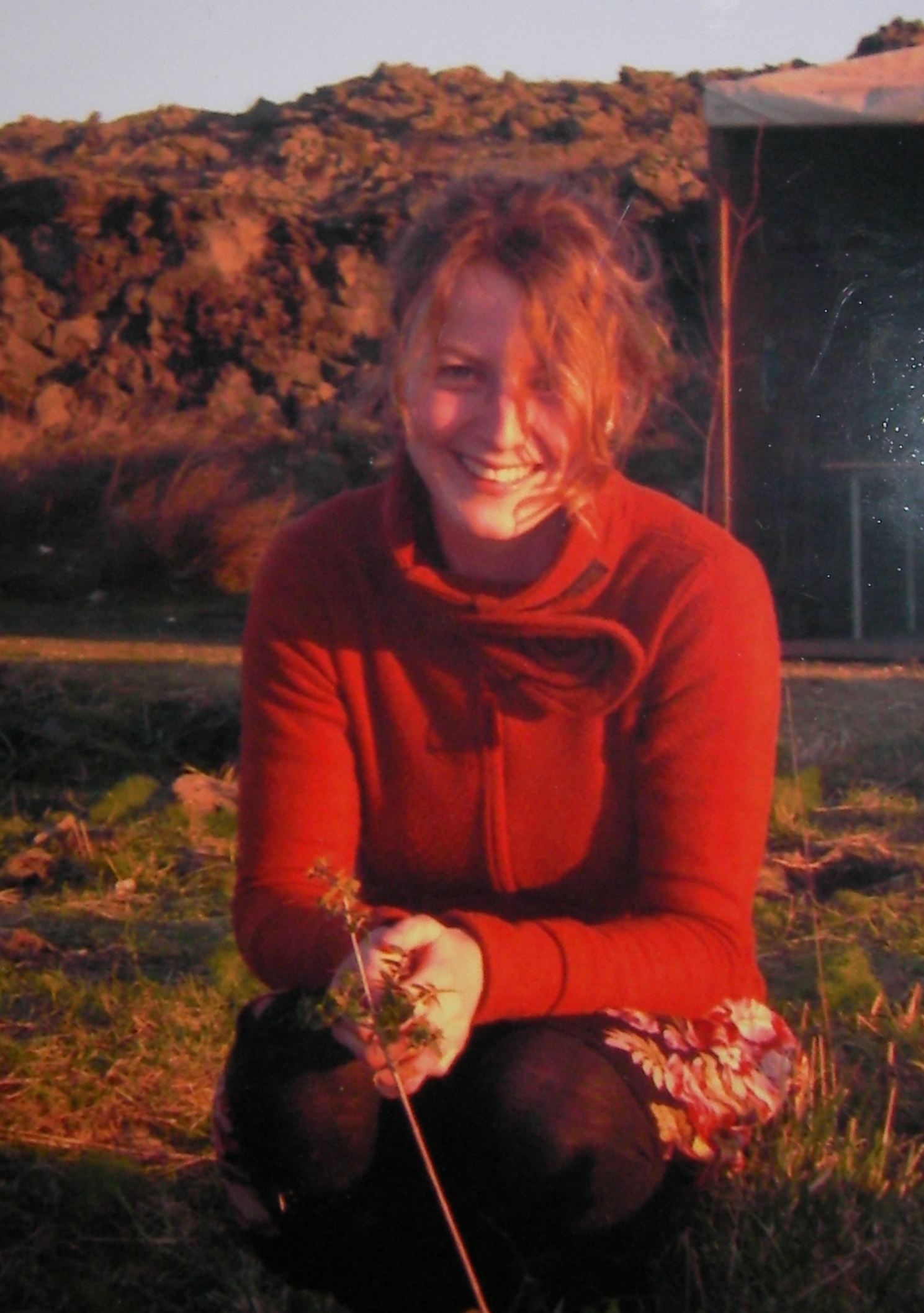 Lena Häberlein
……..mi ha fatto piace essere stata a Bronte, lavorare ed avere una esperienza pratica nel settore ambientale mi sono resa conto della difficoltà della realizzazione dei progetti. Mi è piaciuto sostenere il Bosco Brignolo, vivere con Tina, conoscere una cultura diversa, gli amici locali e la libertà di svilupparmi e provare tante esperienze nuove.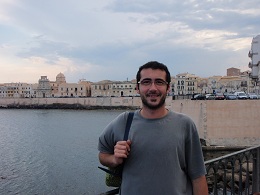 Raúl Ruiz
……… durante i tre mesi del servizio volontariato ho partecipato in diverse attività nel contesto della conservazione ambientale. Le passeggiate nei Parchi Naturali Nebrodi, Etna, Madonie e Alcantara sono state una grandissima esperienza. In particolare la possibilità di lavorare con i cavalli, pulire le stalle, sistemare recinzioni, andare a cavallo con i disabili sono state attività grandiose. In breve: è stata una esperienza al 100% da raccomandare a tutti quelli che vogliono fare un volontariato.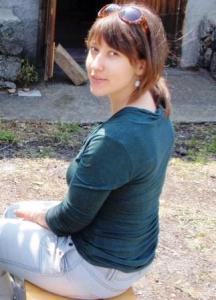 Henriette Schubert
……voglio ringraziare le Giacche Verdi di Bronte e la Manfred-Hermsen-Stiftung per questo periodo nel quale ho potuto perfezionarmi e fare tante esperienze pratiche.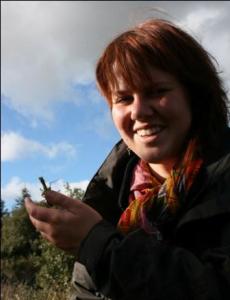 Nadja Erdmann
….. ho potuto fare un progetto educativo nelle scuole. È andato tutto bene. Sono stata molto contenta del fatto che i bambini hanno sopportato il fatto che non sapevo parlare un Italiano perfetto. Solo dopo ho capito quanto ho avuto da questi sei mesi. Ho potuto ampliare le mie competenze nel settore dell' educazione ambientale della comunicazione delle conoscenze del computer e anche per la mia capacità di gestirmi e della sicurezza di me stessa. Mi auguro veramente che i prossimi volontari avranno tanta gioia come me e che possano imparare ancora di più.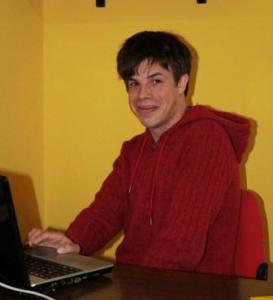 Florian Lauer
…….. tutto sommato posso dire, che è stato un bel periodo in Sicilia, mi ha dato certezze per la mia vita futura. Ho incontrato tante persone simpatiche con le quali voglio restare in contatto per sempre. Anche le immagini dell' ambiente non dimenticherò. Era una cosa straordinaria, per me, vedere l'Etna in eruzione. Mi è piaciuto anche tanto partecipare alla raccolta degli ulivi e raccogliere tanti frutti. Sicuramente penserò spesso al mio tempo in Sicilia.